Sheinelle Jones is co-host of the 3rd Hour of TODAY. Since joining NBC News in 2014, Jones has covered a variety of breaking news events and human-interest stories. During her tenure, Jones has interviewed many notable politicians, celebrities, and news makers. Jones has also covered timely breaking news events. Most recently she hosted a roundtable for the network taking an in-depth look at the COVID-19 crisis and its effect on the healthcare workers and minority communities.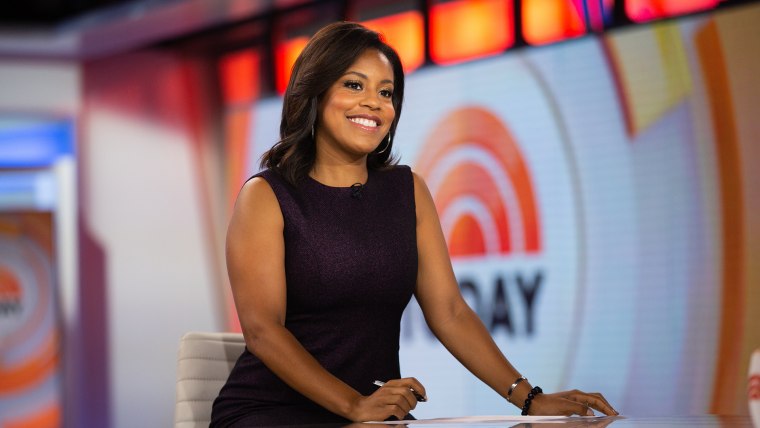 In addition, Jones hosts "Through Mom's Eyes," a digital series for TODAY where she visits with the mothers of celebrities to discuss their journey behind the scenes, and to get their unique take on raising successful children. She also hosts a monthly wellness show for TODAY's new streaming platform on Peacock TV. She co-hosts a weekly radio show "Off the Rails" on Sirius XM with fellow TODAY show co-hosts Al Roker and Dylan Dreyer, and hosts "Wild Child," an award-winning weekly educational series, part of NBC's "The More You Know" family programming.
Jones is the executive producer of the MSNBC documentary, "Stories We Tell: The Fertility Secret," which shines a light on 5 women of color and their journey as they reflect on the psychological and physical pain of infertility. This is her first endeavor as executive producer.
Jones is a member of the National Association of Black Journalists, Alpha Kappa Alpha Sorority, Inc., and The Links Inc., an international group of women devoted to enriching the lives of families in their communities. Jones, who comes from a family of educators, takes a special interest in activities involving education. She was just recently inducted as a member of the Northwestern University Medill School Hall of Achievement to honor alumni and individuals whose distinctive careers have had positive effects on their fields. Jones was also inducted into the 2021 Tribute to Trailblazers Hall of Fame, a year-long exhibition that highlights the significant contributions of stellar African Americans who have made significant contributions to our society.
Prior to joining TODAY, Jones served as a co-host of FOX's Emmy Award-winning morning show "Good Day Philadelphia" where she reported local, national and international headlines. During her time in Philadelphia, Jones was recognized for her involvement with children and youth organizations. She also received proclamations from the city of Philadelphia and the states of Pennsylvania and Delaware citing her work as a journalist and volunteer. Jones joined FOX Philadelphia from FOX Tulsa where she served as an evening news anchor and reporter. During her tenure there, Jones was awarded and honored by the National Association of Black Journalists and the Oklahoma Chapter of the Society of Professional Journalists. Jones began her career as a morning anchor and reporter for WICS-TV in Springfield, Illinois.
Jones is a graduate of Northwestern University's Medill School of Journalism with a bachelor's degree in broadcast journalism and Spanish. She lives with her husband Uche Ojeh in Manhattan with their 9-year-old twin son and daughter, Uche and Clara, and their 12-year-old son, Kayin.
Jones is on Twitter at @SheinelleJones and Instagram at @sheinelle_o.