Kathie Lee Gifford is the former co-host of TODAY's fourth hour, alongside Hoda Kotb. Gifford joined TODAY in March 2008. Since Gifford and Kotb teamed up, the 10 a.m. hour has been hailed as "appointment television" by Entertainment Weekly and "TODAY's happy hour" by USA Today. In 2010, TODAY received the Daytime Emmy for Outstanding Morning Program.
For 15 years, Gifford served as the co-host of "Live with Regis and Kathie Lee" where she received 11 Emmy nominations. Prior to "Live," Gifford was a correspondent for "Good Morning America," a position she held for three years. Gifford was also the first woman ever to guest host the "Late Show with David Letterman."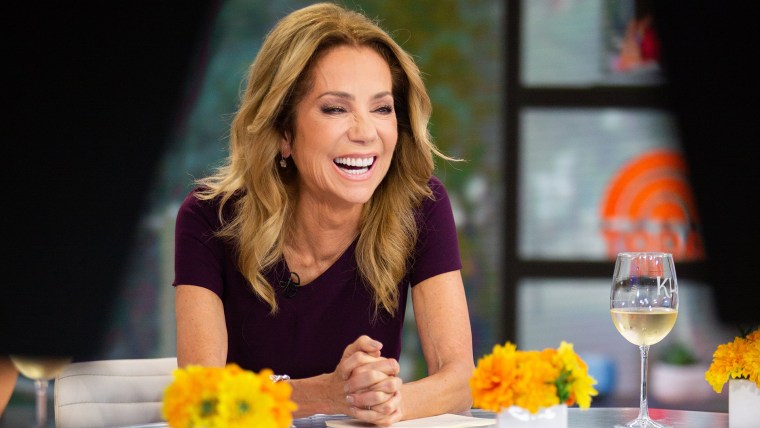 A playwright, producer, singer, songwriter and actress, Gifford has starred in numerous television programs and movies over the span of her 40-year career. In 1999, she started her own record label, On the Lamb Records, releasing three albums including two for children. Gifford expanded her theatre resume in recent years by writing the musicals "Saving Aimee," "Under the Bridge," and "HATS! The Musical." She has also starred in several productions including Broadway's "Putting it Together" and "Annie" at the Theatre at Madison Square Garden, in which she played Miss Hannigan. Gifford has written the books "Listen to My Heart," "Christmas with Kathie Lee," "Just When I Thought I'd Dropped My Last Egg," as well as the bestselling "I Can't Believe I Said That," which chronicles her personal and professional life. She also wrote the popular children's book, "Party Animals." Gifford served as the spokesperson for Carnival Cruise Lines for 20 years until 2004.
Gifford devotes much of her time to humanitarian work, lending her support to several organizations that help abused, neglected, sick and poverty-stricken children. Among those charities are Childhelp, which Gifford serves as spokesperson, and the Association to Benefit Children (ABC), which spawned Cassidy's Place and Cody House in New York City, named after her two children.
Gifford received an honorary degree from Marymount University for her humanitarian work in labor relations, and she was honored with the National Conference of Christian and Jews Irvin Feld Humanitarian Award for her commitment to bettering the lives of others. Gifford also received Childhelp's Hearts of Compassion Award for her efforts on behalf of children.
Gifford is on Twitter at @KathieLGifford.