Craig Melvin is a news anchor of NBC News' TODAY, a co-host of the 3rd hour of TODAY, an anchor on MSNBC Live and a host of "Dateline NBC." His breaking news coverage and reporting appears across all NBC News and MSNBC platforms.
Melvin has covered a wide range of news events, including several Republican and Democratic national conventions. His coverage of politics has included notable interviews with former President Bill Clinton, former Vice President Joe Biden, Ambassador Nikki Haley, and secretaries of state John Kerry, Mike Pompeo and Condoleezza Rice.
Melvin has also covered tragic mass shootings across the country, including Dallas and Orlando, Florida, in 2016; Charleston, South Carolina, in 2015; the Navy Yard in Washington, D.C., in 2013; and Sandy Hook Elementary School in 2012. Melvin reported extensively on police-involved shootings and subsequent protests in Baltimore in 2015 and Ferguson, Missouri, in 2014.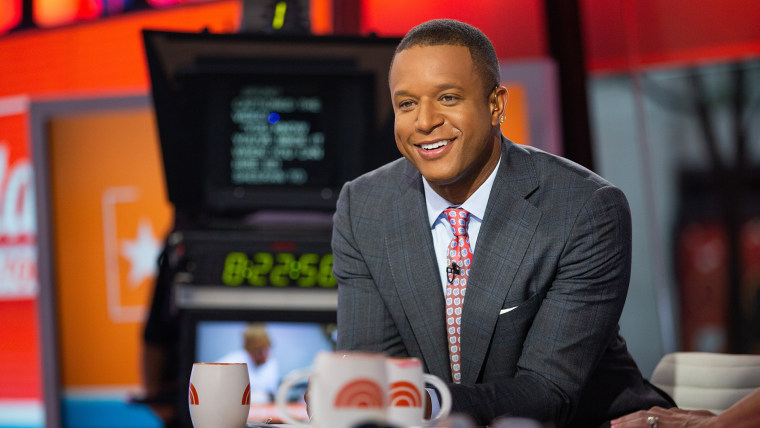 In addition, he covered the 2016 death of Muhammad Ali, the 2016 EgyptAir MS804 crash, two Olympic Games and six Super Bowls — most recently, the 2018 Winter Olympics in PyeongChang and the 2019 Super Bowl in Atlanta.
Prior to joining NBC News and MSNBC in July 2011, Melvin was a weekend anchor for WRC, NBC's owned-and-operated station in Washington, D.C. Before that, Melvin earned acclaim as an evening news anchor at WIS in Columbia, South Carolina, where he was named best anchor by the South Carolina Broadcaster's Association and awarded two Emmy Awards.
Melvin is a graduate of Wofford College in Spartanburg, South Carolina, where he serves on the board of trustees. He is an active member in several charities, including the Colorectal Cancer Alliance and the Leukemia & Lymphoma Society.
Melvin resides in Connecticut with his wife, award-winning sportscaster Lindsay Czarniak, as well as son Delano and daughter Sybil.
Melvin is on Twitter at @craigmelvin.