In a world where everyone wants to look their best all the time, it is not easy to peel back the layers and take a good look at yourself au naturel. As part of our special series "Love Your Selfie,"  the TODAY anchors bared it all —without makeup — on Monday.
Love Your Selfie: TODAY anchors open up about their body imperfections
Yes, you read that correctly. For a segment, Matt, Savannah, Natalie, Al, Tamron, Carson, Willie, Hoda and Kathie Lee appeared on nationwide high-def TV without makeup.

#LoveYourSelfie: Your photos celebrating confidence, smiles
Here are some of the anchors in the raw, so to speak.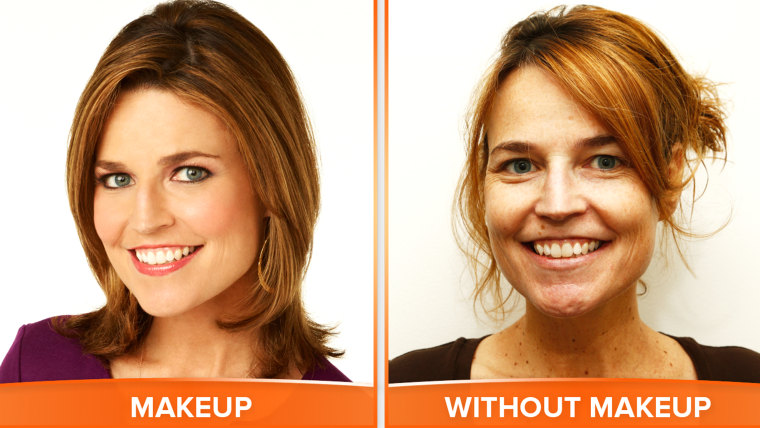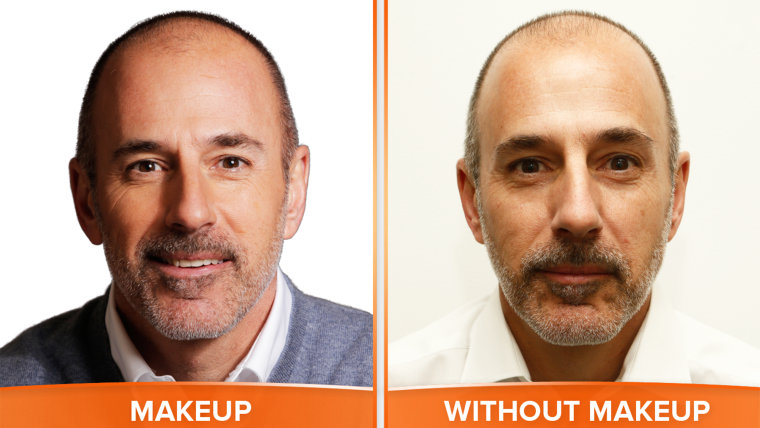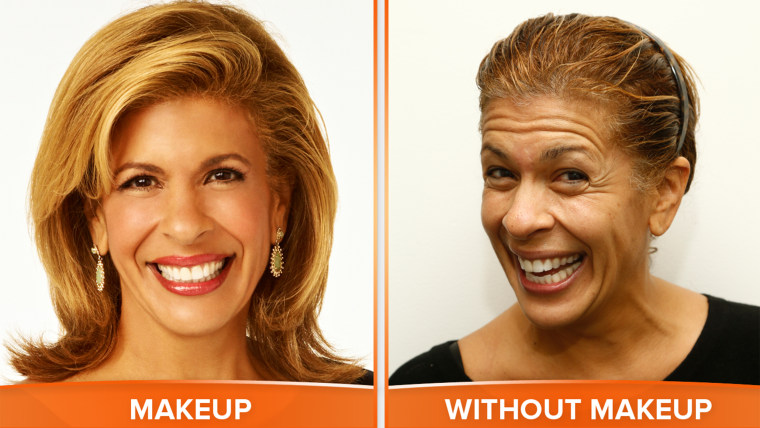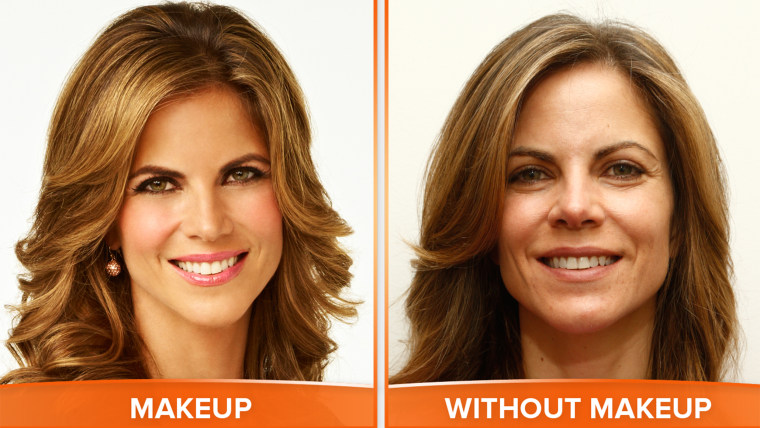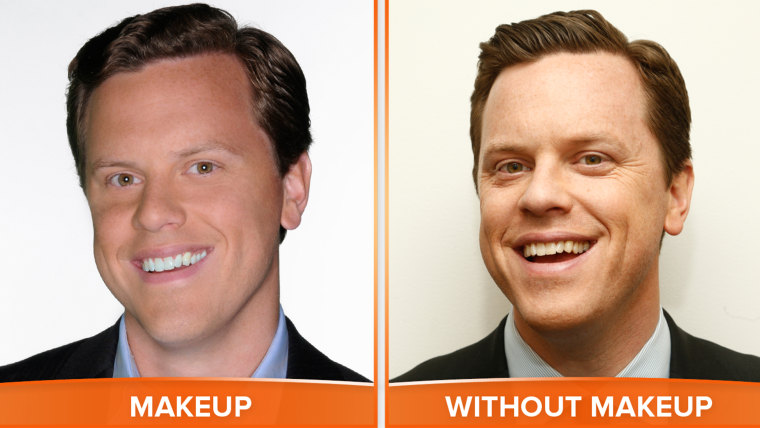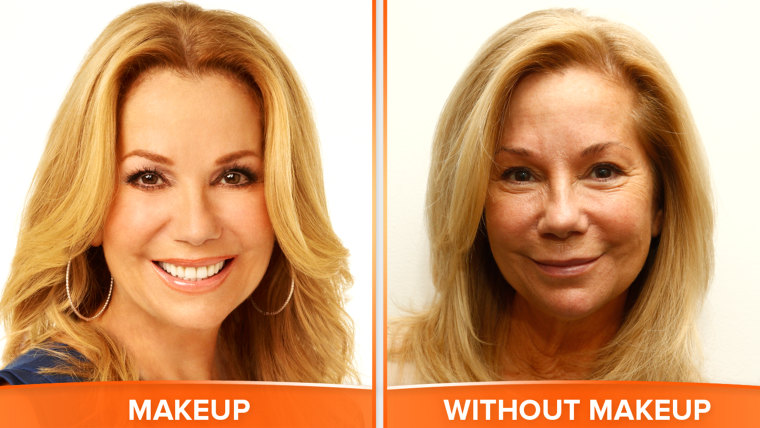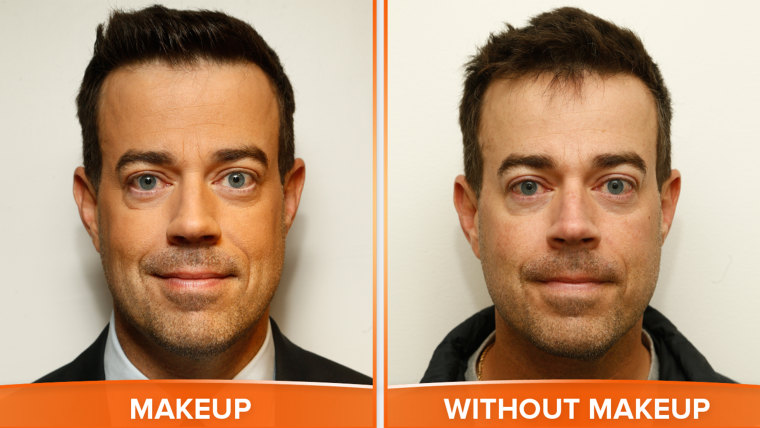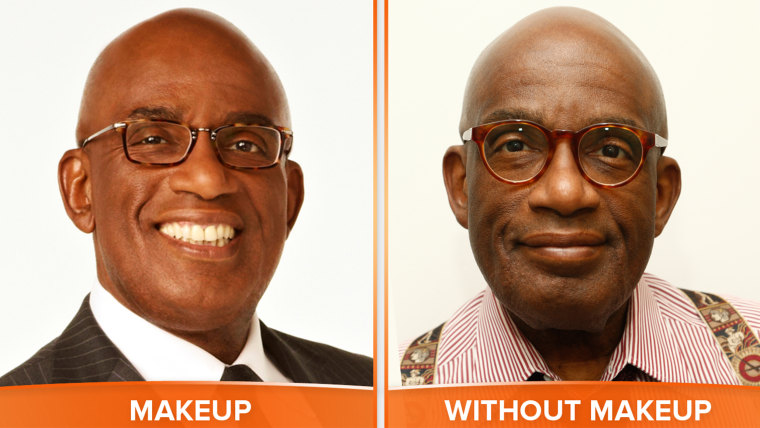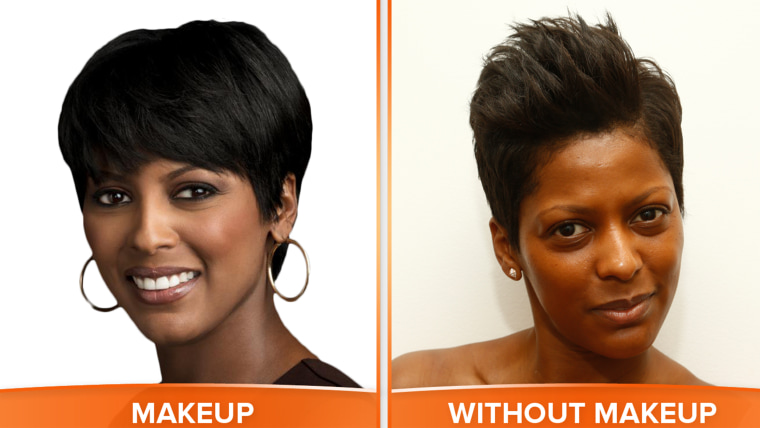 Being on camera without makeup wasn't easy for everyone. Savannah, Tamron, Hoda, Matt and Carson all admitted that they were a bit uncomfortable.

"TV is a little less forgiving than being outside in your normal life," Savannah Guthrie said on TODAY.
"I like to have lipstick on," Hoda revealed. "If I have nothing on but I have lipstick, I feel better."
The week-long special series, "Love Your Selfie," will examine the current obsession with body image and what we can do to feel more positive about ourselves. 

#LoveYourSelfie: Lester, Erica, Jenna and Dylan share body hang-ups
We invite you to join the conversation. Share images of yourself without any makeup on on Facebook, Twitter and Instagram using #LoveYourSelfie, or by uploading images here.  

Here are some of our viewers' No Makeup Monday photos.