This story discusses suicide. If you or someone you know is in crisis, call 988 to reach the Suicide and Crisis Lifeline. You can also call the network, previously known as the National Suicide Prevention Lifeline, at 800-273-8255, text HOME to 741741 or visit SpeakingOfSuicide.com/resources for additional resources.
Lisa Marie Presley's final resting place will be at Graceland, the Memphis, Tennessee, estate that her late father, rock and roll legend Elvis Presley, called home.
A rep for Lisa Marie Presley's daughter, actor Riley Keough, confirmed to NBC News on Friday, Jan. 13., that Presley will be buried next to her late son, Benjamin Keough, who died by an apparent suicide in 2020.
Lisa Marie Presley, who was the only child of Elvis Presley and Priscilla Presley, died Jan. 12 at age 54, after being hospitalized for a medical emergency.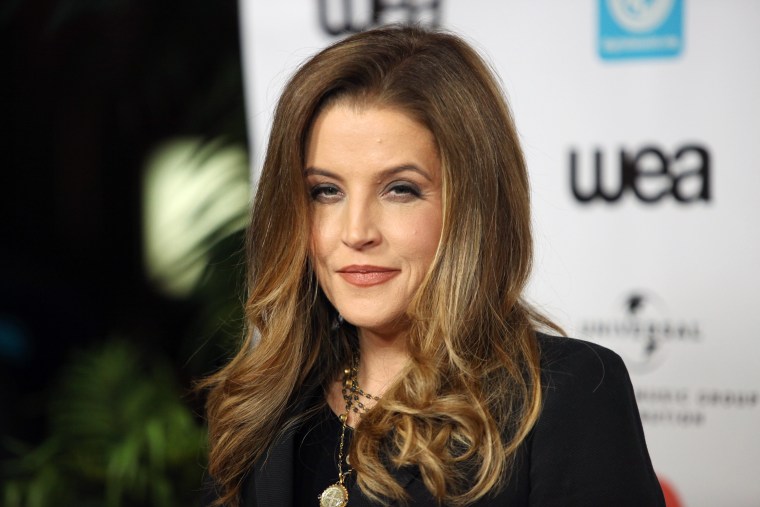 "It is with a heavy heart that I must share the devastating news that my beautiful daughter Lisa Marie has left us," Priscilla Presley confirmed to NBC News in a statement.
"She was the most passionate strong and loving woman I have ever known. We ask for privacy as we try to deal with this profound loss. Thank you for the love and prayers. At this time there will be no further comment."
A singer-songwriter in her own right, Lisa Marie Presley was the mother of four children, from two of her four marriages: daughter Riley Keough and son Benjamin Keough, with ex-husband Danny Keough, and twin daughters Harper and Finley Lockwood with ex-husband Michael Lockwood.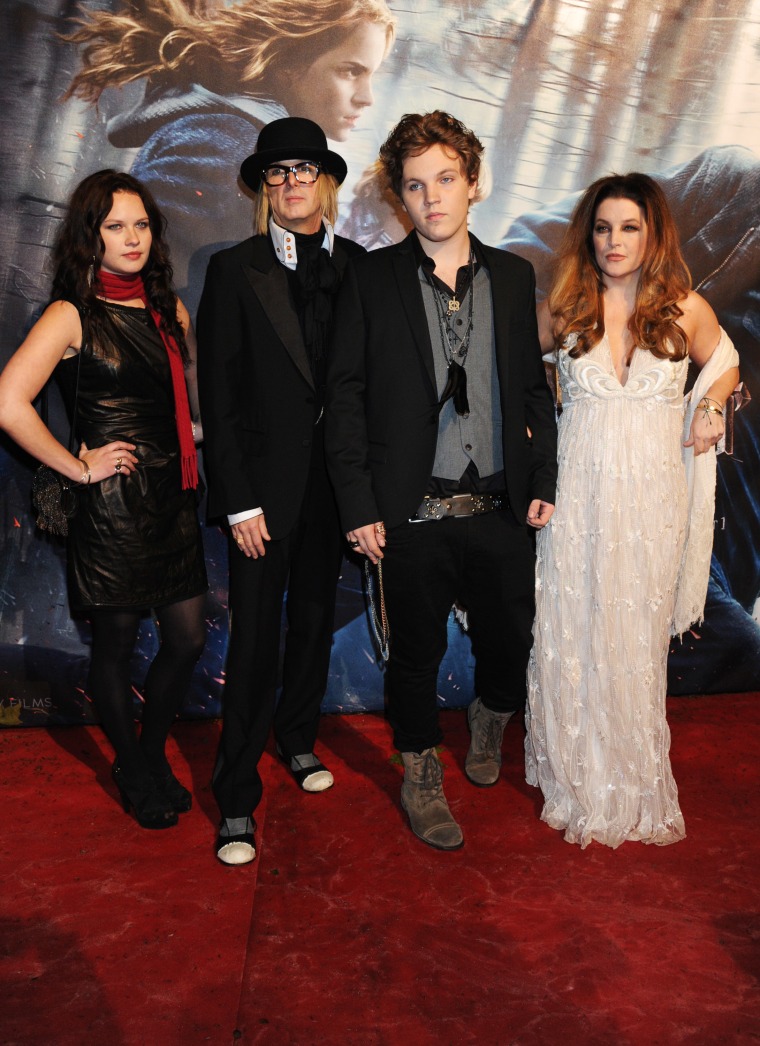 Following Benjamin Keough's tragic death in 2020, Lisa Marie Presley posted multiple tributes to her only son on social media.
"My beautiful beautiful angel, I worshipped the ground you walked on, on this earth and now in Heaven," she wrote on one such tribute. "My heart and soul went with you."
In August 2022, she opened up about the "horrific reality" of the grief she and her three daughters live with since her son's death in an emotional essay for People.
"It's a real choice to keep going, one that I have to make every single day and one that is constantly challenging to say the least ... But I keep going for my girls," wrote Presley. "I keep going because my son made it very clear in his final moments that taking care of his little sisters and looking out for them were on the forefront of his concerns and his mind. He absolutely adored them and they him."
"My and my three daughters' lives as we knew it were completely detonated and destroyed by his death. We live in this every. Single. Day," she added.
In July 2022, Presley shared an Instagram post detailing how she and her son once got matching tattoos, which she said would forever remind her of the pair's special relationship.
"Several years ago, on Mother's Day, my son and I got these matching tattoos on our feet," she wrote
"It's a Celtic eternity knot," she explained. "Symbolizing that we will be connected eternally. We carefully picked it to represent our eternal love and our eternal bond."
Presley's friends in Hollywood paid tribute to her on social media, with many noting how she had been heartbroken after the death of her son.
"Lisa did not have an easy life, as some might think. May she be at peace, resting with her son and father now," wrote actor Leah Remini. "Her mom Priscilla and her three daughters, Riley, Finley, and Harper, are in my prayers."
Actor Rita Wilson wrote, "A mother should never have to lose a child. Lisa Marie lost her precious son Benjamin, Priscilla loses her only daughter. It's too much."